Legals
Website Editor : CGF Prestige
Email : belluti@cgf-international.com
Publication : CGF Prestige
Design and Hosting : Imminence
Credits - Intellectual Property
The contents of the Website and related intellectual property rights are the property of CGF Prestige
The user only has a nonexclusive right to use the Website. Any reproduction, representation or distribution of all or part of the Website by any means whatsoever and on any medium whatsoever, is strictly prohibited and may be subject to prosecution unless express written CGF Prestige
Website : © 2002 - 2012 CGF Prestige
Photo credit :
Personal Data
The user of the Website is informed that the personal data it provides are processed by a computerized process and stored on one or more computer files. The treatment has been declared to the CNIL under number 1139026. These data were addressed solely to the agency CGF Prestige
Accordance with the Data Protection Act, the user of the Website has the right to oppose, access, modify, rectify and delete data concerning him (sections 38 to 40 of the Data Protection Act freedoms of January 6, 1978). The user of the Website may exercise its rights, by sending a letter to the head of data processing, by e-mail: belluti@cgf-international.com or by mail at the address CGF Prestige indicated here.
Browsing Cookies
CGF Prestige informs the user of the Website that uses cookie technology navigation. Cookies do not identify the user of the Website. They only record information about a user browsing the Web Site (pages viewed, date and time of visit etc..). Their expiry date is scheduled 40 minutes after the last call to a page of the Website.
CGF Prestige informs the user of the Website that may oppose the registration of cookies by configuring their browser appropriately.
Disponibility
The website www.cgf-prestige.com must operate 24h/24. However, we reserve the right to terminate our services at any time, including carrying out operations maintenance, updates ... The consequences of such interruptions do not engage our responsibility.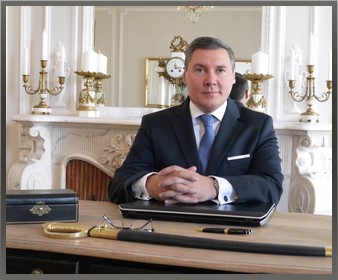 Eric BELLUTI
Président du Groupe CGF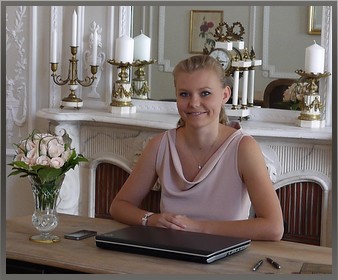 Elena BELLUTI
Directrice de l'Agence CGF International Real Estate
+33 6 63 28 13 99

elena.belluti


We call you back !

Sent us an E-mail